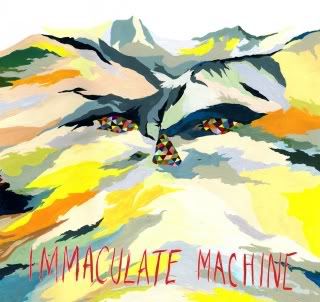 I just noticed that one of my favorite bands,
Immaculate Machine,
is releasing a new albumn this spring.
If you haven't checked these folks out you really need to. I've seen them 3 times in concert (Victoria, Saint John and Fredericton) and they put on a great show. Definitely one of Canada's music gems that haven't gotten the attention they deserve. All three of them are fantastic musicians.
You can check out some of their tunes on
CBC Radio 3
but you should really buy one of their albumns!